What do Personal Stylists do?
Personal Styling is a booming industry right now that is set to remain very busy, so it's a rewarding and lucrative career choice. As a noticeably higher percentage of potential clients are realising their greatest investment is themselves, a great Personal Stylist is one of the best investments in self-care individuals can make.
Personal Stylists work with individuals to curate wardrobes and looks that create the very best of each client complementing their physique, body shape, personality, taste and lifestyle. Personal Styling is all about making the client look and feel their best as you guide them on a personal style journey of outer and inner growth led by you.
The Personal Stylist achieves this by working closely with the client to understand their goals and unique style focused on creating a wardrobe of looks that truly represent the client to bring joy and shine the spotlight on their best features and who they are.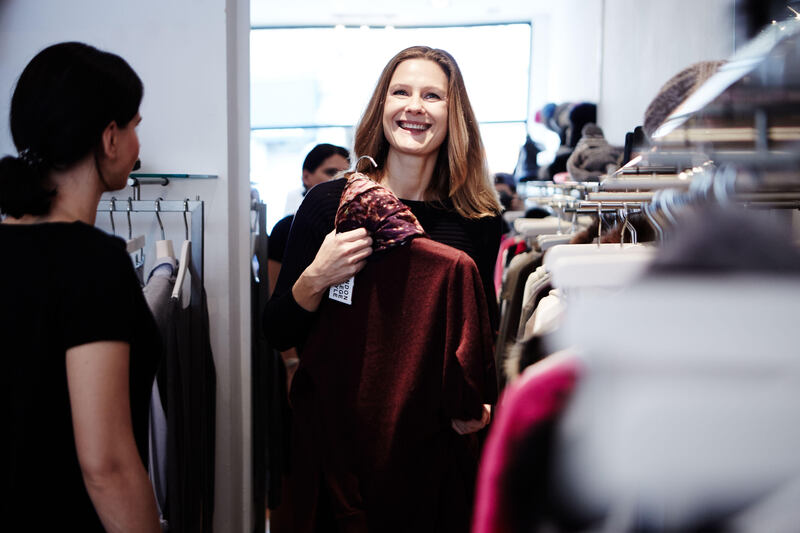 Clients generally find Personal Stylists online, through recommendations from friends or instore and online within their favourite brands.
The Personal Styling process usually begins with a meeting, historically known as a consultation so the Stylist can get to know the client; what they do for a living, what they are passionate about, what their taste is, which colours they like and dislike, what their current wardrobe looks like and so on. This can be held in person or online.
After the initial (consultation) meeting, the Stylist will offer a range of experiences historically known as services. This will include a Wardrobe Reset, where they will edit and re-organise the client's wardrobe working only with items that look great on them. They may start the process with a physique or body shape analysis to help their client discover which styles work best for their shape.
Clients can also ask Personal Stylists to deliver a Wardrobe Reset followed by a Personal Shopping experience, where the Stylist will pull together different key looks in a pre-arranged fitting room or style studio or take the client from store to store looking for flattering new key pieces.
The Personal Stylist's number one priority is to help the client feel confident and good about themselves and to look incredible too. This is one of the most rewarding aspects of a career in Personal Styling. It can be such a transformative experience for the individual that it can be life-changing in how they view themselves. With reviewed self-confidence, working with a great Personal Stylist is one of the best self-care investments they will make, giving them a new zest and perspective on life and renewed energy levels and self-belief.
Personal Styling sits separately from Fashion Styling as it's completely tailored to the individual, requiring careful research and planning to help the client dress in a way that reflects who they truly are, naturally flattering physique, body shape, lifestyle, and personality.
There is a crossover however when it comes to dressing celebrities! Both Personal Styling and Fashion Styling offer the potential to dress celebrities, with careers such as a Celebrity Personal Stylist or a Celebrity Fashion Stylist for the red carpet, press events, music videos, and editorial. Both career paths offer a different way into the industry to expand skills along the way, making important contacts over time that may lead to dressing and styling celebrities.